CISSP CERTIFICATION TRAINING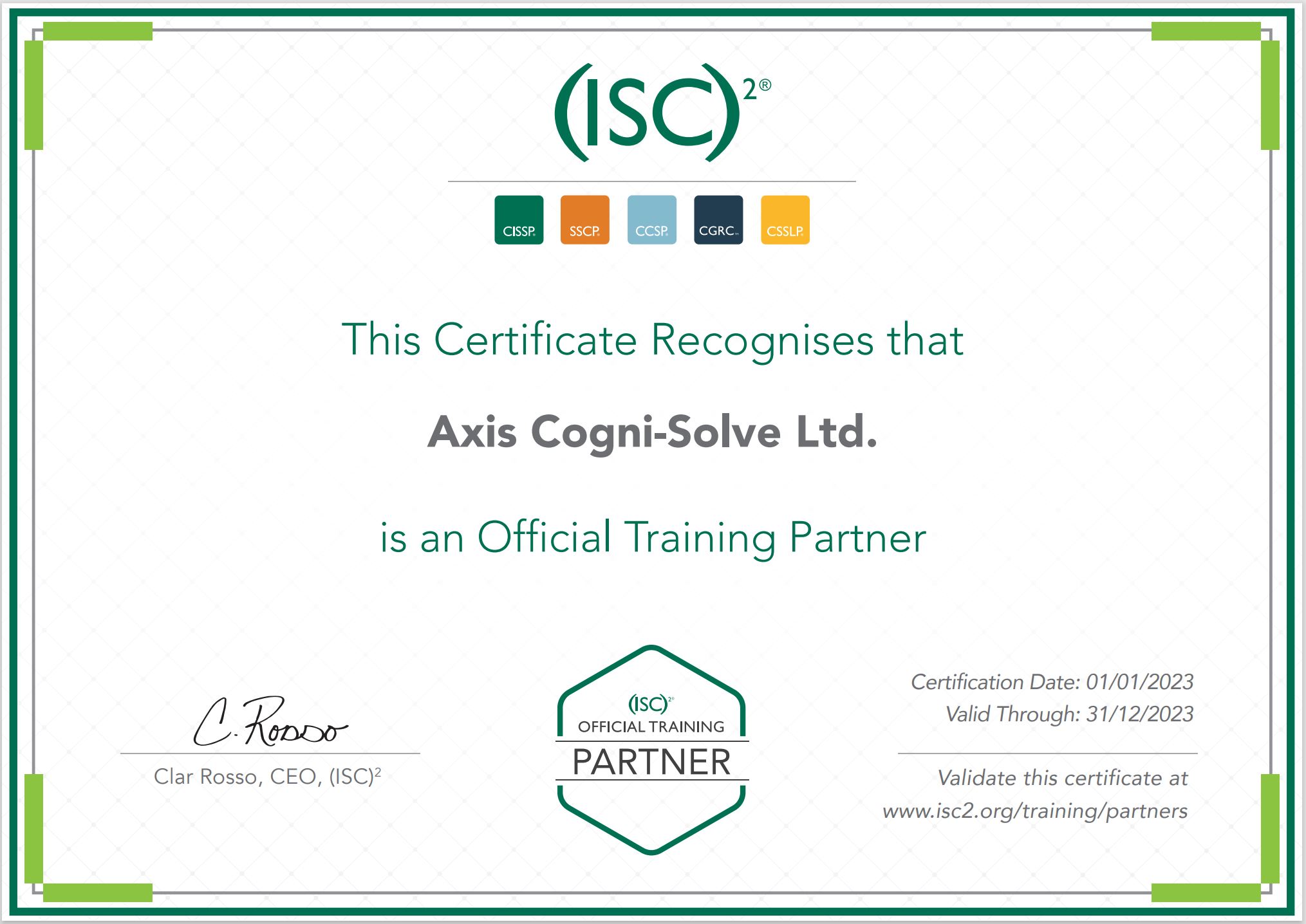 CISSP (Certified Information System Security Professional) is the most highly recognized certification within the field of information security. Through our partnership with (ISC)2 you will receive official course material to build the fundamental understanding of the 8 domains within the CISSP Common Body of Knowledge. To best suit each individual's needs we offer the course in various instructional formats, and when paired with our expert instructors, upon completion you will have all the knowledge and skills required to complete the CISSP certification exam.
For more information on course availability and pricing click here: CISSP Bootcamp
In addition to CISSP training, we can provide CSSLP (Certified Software Security Lifecycle Professional) and CC (Certified in Cybersecurity) Bootcamps.
CSSLP is critical in understanding and securing your software development and its environment.
CC can help you to better understanding the practice of Cybersecurity and possibly getting you your first information security job.
ABOUT US
We are your systems engineering, IT, security, project management, quality, business digital transformation, business process maturity experts, corporate training, and education institution training provider experts since 2003.


Axis Cogni-Solve Ltd. provides holistic solutions to the above services safely and securely. We are able to service businesses of diverse sizes and sectors. With years of experience, Axis Cogni-Solve Ltd. provides the services, results and support that you are looking for.

Have a question? Email us at
info@axiscognisolve.com